Centre for Creative Education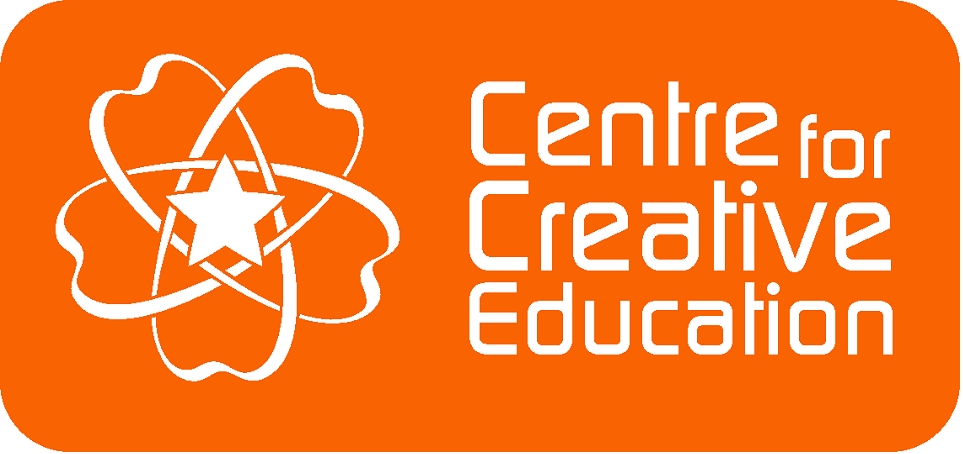 Centre for Creative Education is an independent, non-profit, Waldorf-inspired institution based in Cape Town, South Africa. We seek to transform individuals and society by training teachers and performing artists, running a primary school in Khayelitsha, and lending support to over 25 schools in various ways. This happens locally and elsewhere in sub-Saharan Africa. We emphasize artistic creation as a central component of learning and health, and a means of profoundly engaging the liberal arts and sciences, social cohesion and well-rounded thinking.
Worldwide Waldorf Education Movement
The first Waldorf school was founded in 1919 in Stuttgart, Germany. It started as a school for the children of workers in the Waldorf-Astoria cigarette factory.
The founder of the school, Rudolf Steiner (1861 – 1925), an Austrian philosopher, scientist and educationist, maintained that children needed an integrated approach to learning rather than learning with the head only. He said that education needed to be based on a far deeper understanding of the human being, reaching children in a meaningful way at the level of their development.
Imagination, the Arts, creative thinking, handskills and a sensitive relationship to nature featured very strongly in a developmental curriculum from pre-school to Grade 12.
Soon further schools were founded in Europe, and today Waldorf schools exist in over 50 countries throughout the world. In South Africa there are currently 25 pre-schools, 18 primary schools and 5 high schools, across different communities of our multi-cultural society.
Beginnings of our Centre
The Centre for Creative Education was founded in January 1993 in response to the educational crisis that existed in our country at the time. The Centre found funds from a broad range of sponsors to train teachers, including students from disadvantaged communities, in the creative approaches of Waldorf Education. We emphasized empowerment and healing in children who grow up under difficult circumstances. The Kairos Eurythmy Training Programme began in 1998 and offered a diploma, which was upgraded to a Bachelor degree status in 2004. Since 1999 the Centre has worked on the establishment of the Zenzeleni School for Creative Education in Mongesi Road, Khayelitsha. Today Zenzeleni has about 250 learners in Grades 1 through 7.
At the same time, realising the tremendous importance of Early Childhood Development, the Centre embarked on training women in township communities – who care for and educate children in their educare centres – in integrative and holistic approaches. The Centre's Educare department currently has over 100 women in training every year.
Teacher-training courses were offered since the Centre's inception, both in primary and kindergarten (pre-school). In 2004 the Centre gained full accreditation from the Department of Education to offer the Bachelor of Education degree in Foundation and Intermediate phase (Grades R to 6). Accreditation for pre-school education (the National Diploma in Early Childhood
Accredited qualifications with a difference
Bachelor of Education (Foundation and Intermediate Phase) for teaching primary school children.
Bachelor of Arts (Dance) in Eurythmy (an art of movement) for teaching, performing or guiding social processes
Certificates in Early Childhood Development (NQF Levels 4 and 5) for educare/kindergarten/pre-school
Children who learn in a creative way love the school experience. Creativity awakens curiosity, enthusiasm, the wish to discover and to work together with others. It integrates head, heart and hands, making all learning meaningful and enjoyable. Based on Waldorf Education, which aims to develop independent and free human beings, the qualifications are valid in all South African schools, whether state (public) schools, independent schools or Waldorf Schools. Children need inspiring and creative teachers!
Teacher Training curriculum emphasizes hands-on artistic experience
Experiential, interdisciplinary learning is a key feature of the training programme. Clay modeling is one of the many artistic forms that are a vital part classroom activity. Academic learning is supported by experiential hands-on processes that turn theory into one's own experience: group work, artistic expression, individual exercise, and practical application.
Studies include using the imagination, music, movement, painting and drawing, arts and crafts, speech, drama and storytelling. These are essential tools for creative teaching that make learning a joy for children at school.
Each year graduates leave the Centre for Creative Education, qualification in hand, intent on making a difference in their local community, at the primary school level. Some will find a professional home in a public school setting, while others may teach at one of more than 15 Waldorf primary schools throughout the country.
Since our beginning in 1993, more than 185 women and men graduates have completed a formal qualification in teacher training. We are proud of our graduates and invite you to consider joining with us on this path of teaching as a vocation.
We are committed to offering quality instruction and are the only fully-accredited, independent, non-government primary school teacher education institution in the entire country. Our low student-to-teacher ratio allows for more personalized attention. Graduates give a resounding thumbs up to the teaching staff. Meet the lecturers…
A Creative & Integrative Approach to Teacher Training
Our society needs creative and inspiring teachers to guide and develop a new generation of children. Education can do this, if teachers are equipped with new ways of involving children in the process of learning.
Our teacher-training programmes aim to develop you as an all-round, well integrated person, skilled in designing effective learning programmes using imagination and creativity, movement, music, drawing, painting, clay, drama, poetry and a wide range of crafts (no previous experience needed!).
The training programme is based on the Waldorf/Steiner educational approach, in which a detailed study of child development ensures reaching children at every age, integrating heart, mind and motivation. Download a more detailed overview (PDF document, 4 pages, 98kb).
In addition to teacher training for children ages 7 – 14, we offer courses for careers in Early Childhood Development, and an art of movement called Eurythmy.
COURSES
The Bachelor of Education Degree (B.Ed.)
The B.Ed. degree offered at the Centre for Creative Education is a combined Foundation and Intermediate Phase qualification, allowing you to teach from Grade R to Grade 6. There are advantages in being able to teach across a wide range of ages, such as wider employabilitiy and a more varied (and therefore more exciting) career.
The B.Ed. programme has been fully accredited by the Council on Higher Education's Higher Education Quality Committee (CHE/HEQC) and registered with the Department of Education (certificate 2000 / HE08 / 003), and recognized by the South African Council for Educators (SACE). This backing allows graduates to teach in mainstream schools (public or independent/private), as well as Waldorf schools throughout South Africa.
Full-time or Part-time?
The full-time programme for the qualification Bachelor of Education takes 4 years. A daily programme of lectures, experiential sessions, teaching practicals, etc. takes place over approximately 9 weeks per term.
The course has also been offered as a 6-year part-time cycle, including a great deal of self-study. Due to insufficient applicant numbers, the part-time programme is currently on hold, but to be able to consider the future of part-time training, we encourage possible applicants to let us know of their wish to study part-time.
Qualifications & accreditation
The degree Bachelor of Education (Foundation and Intermediate Phase) is the nationally recognised qualification for educators in schooling and is accepted for employment in any South African school. The Centre for Creative Education is a fully accredited provider, registered by the Department of Education for the qualifications as shown on certificate number 2000 / HE08 / 003. The degree is also recognised by the South African Council for Educators.
The Waldorf aspect of the Centre's teacher training becomes visible in the qualificationCertificate in Waldorf-Enriched Education, which is integrated in the Centre's BEd programme. This is a SAQA registered qualification, enabling BEd graduates to teach in Waldorf schools. The Southern Africa Federation of Waldorf Schools recognises the certificate as a professional basis for Waldorf educators.
EARLY CHILDHOOD
Early Childhood Developmnent Training Programmes offered by the Centre for Creative Education are based on Waldorf Education, which is a world-wide educational movement. There are Waldorf schools and pre-schools in more than 50 countries of the world, including 22 Waldorf schools and Waldorf-based initiatives in South Africa.
(National) Certificate in Early Childhood Development (Level 4)
Waldorf Educare Programme (Level 4)

2 years part-time training
Entry: grade 9 or equivalent

(Higher) Certificate in Early Childhood Development (Level 5)
Waldorf Advanced ECD Programme (Level 5)

2 years part-time training
Entry: matric / completed Level 4
Certificate courses are presented in Xhosa and English.
Literacy and Numeracy (SAQA Unit Standards) are included in the certificate programmes.
The Centre for Creative Education has been fully accredited and registered by the Department of Education for all its Higher Education qualifications, including the Certificate in ECD (Level 5). For Level 4 re-accreditation is in process.
For more information please contact Robyn Davis or Lameez Abrahams at 021-797-6802
CONTINUING EDUCATION
One way the Centre for Creative Education builds and sustains community is by making opportunities for individuals to develop and grow. We
facilitate meetings, conferences and forums
bring in outside individuals and organisations to run workshops
offer coursework for the general public and for teachers seeking in-service training or qualification upgrades
Whatever our social, economic or racial background, we need to grow and bring healing, both in our own lives and in the lives of those around us. South Africa is a dynamic, diverse society with an abundance of hope – we invite you to join in this spirit of transformation by partaking in one of the offerings listed below. For more information, call our main number, 021-797-6802.
We publish these same opportunities in our e-mail NewsFlash, which is sent out 3 – 6 times each year. If you would like to stay informed in this way, click here to subscribe through your e-mail program. Let us know if you prefer to receive plain text format, without pictures and images. You may need to add our e-mail address, info@cfce.org.za, to your contact list so that the subscription won't be treated as spam and blocked.
Professional Development Course: Bridging Polarities through Art
The training will consist of 4 modules over a period of two years, taking place weekly on Thursday evenings and 1 Saturday workshop per term.
The Bridging Polarities through Art training is aimed at people who have training and/or experience in a field of care; or have a formal art training, who wish to deepen their skills. There is also the .possibility of doing this training for self-development.
This training does not qualify you as an art therapist. It does enable you to recognize and facilitate the artistic process for self development and an innovative, creative way of dealing with situations encountered in your profession.
No artistic background is required.
Please visit our website www.bridgingpolarities.co.za for a detailed explanation of each module and application requirements. Also you may call us with any queries, Ilana Rudolph 021-7945663 or Elaine Millin 021-7886493.
Course enrolment and fees
Applicants are required to have successfully passed matric. The applicant's ability to cope with the level of the course needs to be established, evidence of which can be found in a matriculation certificate with exemption or a sufficient aggregate in relevant subjects. In case of doubt a standard literacy test is part of the selection process.
Prior learning can be recognised (RPL), and a specific leaflet is available for more information. The Centre's Diploma in Education which was offered before the programme changed to the B.Ed. degree comprises half the credits of the Bachelor of Education.
All applicants are interviewed as part of the application process. Selection criteria are whether the applicant meets the entry requirements, understands the nature of the training programme, has an openness of mind (particularly a willingness to allow diversity of opinion and belief), is in good health (to be able to meet the requirements of the programme), is willing to subscribe to an non-substance abuse policy, is able to engage in self-study outside of course hours and is able to maintain financial commitments in respect of the training programme.
Full-time Course Fees and Further Expenses
At the time of submitting an application form (which can be after the interview) a non-refundable fee of R 100 is payable.
After acceptance on the course, and prior to starting the lessons, a non-refundable registration deposit is required of R 3,000. This, together with completing a one-page form to confirm registration, guarantees the placement of the student onto the programme and the commencement of the contractual obligations as defined in the application form.
The course fees are reviewed annually, and the amounts for full-time students in are:
Payment option 1:
1 x R 47,500
Payable by 31 January
Payment option 2:
2 x R 25,400
Payable by 31 Jan and 30 June
Payment option 3:
10 x R 5,500
Payable monthly from 31 Jan – 31 Oct
Possible further expenses of R 2,500 – R 3,000 include:
Purchasing some books and resource materials
Stationery needs for the programme (files, writing pads, pens, etc.)
A box of Stockmar crayons for drawing and form-drawing
A descant recorder for the music sessions
Travel expenses for practicals, a few excursions, etc.
Eurythmy shoes
For payments directly to our account –
Bank name: Standard Bank
Account name: Centre for Creative Education
Account number: 071793046
Branch: Plumstead 025409
SWIFT: SBZAZAJJ
If you would like to apply, please contact us for an interview. We welcome applicants from all backgrounds here in South Africa and elsewhere. We may be able to assist with partial bursaries for South African previously disadvantaged students.
Contact info@cfce.org.za to register, or for more information.
Click here to download application form. (Word format DOC, 120 kb)
If you are considering joining one of our programmes, or just generally interested in what we do, a visit to one of our Open Days will be an important step. Our doors are open between 9 am and 12 noon, so feel free to pay us a visit on one of these Saturdays.
Speaking to staff members and students and looking at the work done by students will give you a good impression of our approach. This impression can be taken further by booking an interview, which we always have with prospective applicants. You can also book an interview if you are not able to attend the Open Day.
Open Days during 2023:
21 May
10 September
15 October and
12 November
Form and Freedom
Free Spirit
It's a beautiful day
To wake up singing another
African song
Sharing a melody, a smile and words in style …
I stand before you ma-Afrika
Like I did the other day
When I told you of Ancient Evenings
Now it's a new day.
– Vocalist diva Sibongile Khumalo, from her CD entitled Immortal Secrets, Sony 2000
Contact of Centre for Creative Education
Contact us
Physical address:
Centre for Creative Education
McGregor House
4 Victoria Road
Plumstead
Postal address:
Centre for Creative Education
P.O. Box 280
Plumstead 7801
South Africa
Tel: 021-797-6802
Fax: 021-797-7095
Email: info@cfce.org.za
Intl tel: 27-21-797-6802